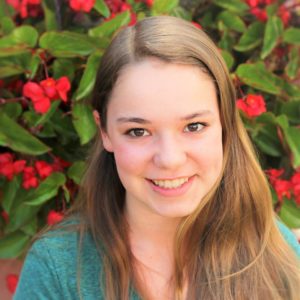 Brett Jonas is a writer, reader, Christian, lover of chocolate, and over-user of smiley faces. After being homeschooled her whole life, she's now taking classes at the local community college and working in her family's business, Goat Milk Stuff, with her seven younger siblings.
In the rare moments when she's not writing, reading, working, or doing homework, you can find her wasting time on Twitter as @BookSquirt, where she loves making friends and using too many exclamation points.
During her "free time", Brett loves to beta read and proofread for her friends and authors she's met on Twitter. She is also a team member of the Chapter One Young Writers Conference. As a Creative Consultant, she helps come up with fun ideas for new things they can do, participates in the Twitter and YouTube chats, and tells everyone she knows about the amazing conference she helps to run.